Reverse signs of aging by combining BBL + MOXI
What if we told you that there is a treatment that can reverse the signs of aging and provide you with more youthful radiant looking skin? RUMA is so excited to now provide you with state-of-the-art technology by Sciton including the BBL and MOXI. Which are not only stand-alone treatments but can be combined to enhance your results. RUMA Shine. As we age we collect cell damage caused by internal and external factors which leave us with things like sun damage, pigmentation, fine lines and wrinkles, broken capillaries, acne, or textural issues. These devices help correct those issues and have been proven in a recent Stanford study to reverse the signs of aging if done consistently.
BBL stands for broadband light, this light delivers to the skin to target specific concerns by targeting all the way down to the dermal layer of the skin. This helps improve laxity, signs of sun damage, active acne and acne scarring, cherry angiomas, wine stains, redness, and broken capillaries. Moxi is a nonablative laser treatment that provides you with smoother, more even-toned skin by safely delivering laser energy to correct initial signs of aging and enhances the results of your BBL treatment. This treatment specifically targets aging prevention, laxity, tone, texture, and enlarged pores.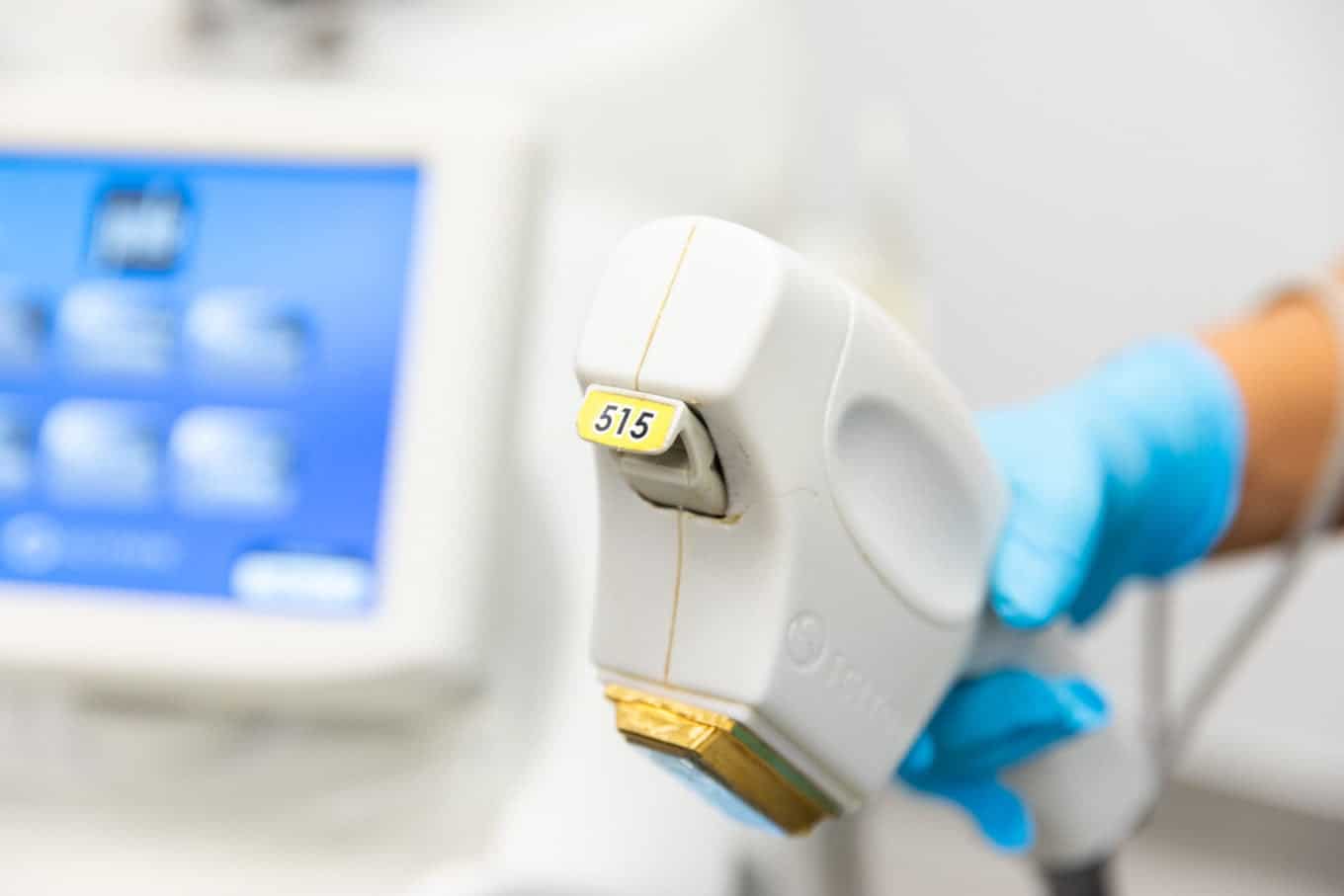 What sets BBL + MOXI apart?
These devices provide you with result-driven treatments by safely admitting energy and light into the skin and are customized by RUMA's estheticians by targeting each concern that is unique to every individual.
BBL safely narrows down the range of light that is delivered into each area by using a variation of colors of light to target different concerns as opposed to other photofacial devices that allow light to spread and are not targeting specific areas of concern. While MOXI safely delivers laser energy by gently rejuvenating and resurfacing the skin by creating micro coagulation zones where the body replaces damaged cells with healthy new ones.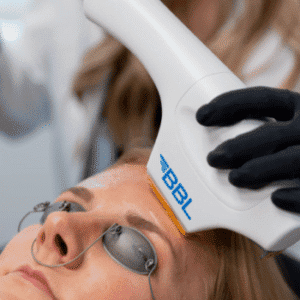 What facials do we offer that include BBL or MOXI?
RUMA Forever Young BBL
Targets sun damage, broken capillaries, wine stains, cherry angiomas, and fine lines and wrinkles.
RUMA Forever Clear
Targets active acne breakouts and acne scarring.
RUMA MOXI
Rejuvenates by improving the appearance of texture and tone as well as brightening the skin.
RUMA Shine
This treatment combines MOXI and BBL allowing for a beautiful enhanced result that provides you with the benefits of each treatment in one.
At RUMA we strive for our medical aesthetic procedures to not only be result-driven but provide you with the best service making your treatments as comfortable as possible. BBL + MOXI is recommended in an initial series of 3-6 with treatments being done 3+ times a year to maintain your results. The majority of our clients will see improvement in signs of cell damage ranging from sun damage to acne. Schedule an appointment with one of our Medical Aestheticians to learn more about BBL & MOXI and our RUMA Facials
Written By: Mariah Nielsen
RUMA Aesthetics Medical Aesthetician
Instagram: @mariah.rumaaesthetics