No matter your lip goals, RUMA is here to help you accomplish them! Whether you are interested in restoring lost volume, adding hydration, or creating symmetry and balance, we provide treatments that are as unique as you are.
Gone are the days when lip filler is only ducky and noticeable. Lip filler has evolved so much over the years. At RUMA, our goal is to provide a natural aesthetic as we focus on anti-aging all areas of the face, including the lips. We offer both a RUMA Hydrate and a RUMA Plump to help you meet your needs.
What happens to our lips as we age?
Not only does the color begin to fade, but we also lose the crisp borders we once had and experience volume loss. This is due to many factors, including fat and collagen loss and muscle atrophy. Whether or not we smoke, we all eventually develop "smokers lines" around the lips from repetitive muscle movements caused by talking, whistling, sucking out of a straw, and puckering.
At RUMA, we use hyaluronic acid fillers to restore and replace lost volume in and around our lips. Hyaluronic acid is naturally occurring in our bodies, so our tissues accept the synthetic version. HA is a water-loving molecule that draws in water and adds hydration wherever we place it.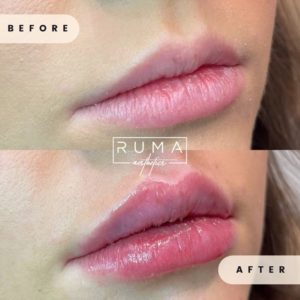 What can I expect at my appointment?
We provide topical and local numbing for your comfort! You shouldn't feel a thing and your numbing should wear off shortly after your appointment.
How long does it last?
Lip filler lasts about 9-12 months. However, the filler is metabolized progressively, so we recommend touching them up about every 6 months for maintenance. This will help to avoid the rollercoaster effect of adding and losing volume.
How quickly will I see results?
You will see results right away! However, we always say not to love them or hate them for 2 weeks to allow for any swelling or bruising to completely subside. For this reason, it is important to give 2-4 weeks before any major event like a wedding or family pictures.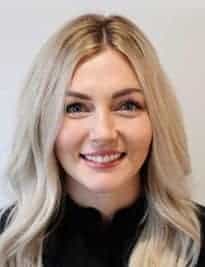 If you are interested, book a consultation with one of our talented injectors at RUMA. A full facial assessment and customized plan will be made for you.
Written by: Tessa Brown
RN, BSN // @tessinjects_ruma // RUMA Aesthetics Provider